Lairg Through Time Bus Shelter
The Lairg Through Time Bus Shelter was a joint project with pupils from Lairg Primary School.
Press Release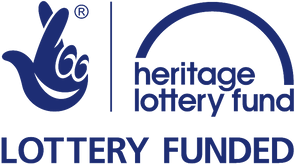 A bus stop in a central Sutherland village has been given an innovative makeover.
Community artist Emma Armstrong and local pupils designed an educational, "time travelling" mural to decorate the stop at Lairg.
Lairg and District Community Initiatives instigated and led the project, which was made possible thanks to generous support from the Heritage Lottery Fund.
Taking the theme of Life in Lairg, the group delved into the history books and found inspiration from past events in the area.
And as they wait for a bus, passengers will now be able to amuse themselves and be informed at the same time by going back centuries in time.
They can learn from the mural about a devastating asteroid strike 1.2 billion years ago, the epicentre of which was in Lairg.
And they can also wonder at the chambered cairn at Ord Hill - one of the earliest known buildings in the area.
But the mural is not just about history but also touches on much more recent events such as the Lairg wind farm and 4G technology.
Pupils were also asked to come up with a slogan to be put on the bus stop detailing what they liked best about living in Lairg.
Hannah Mcleod produced the winning slogan, writing: "I like living in Lairg because it's nice and small and I get to know everyone I meet." Runner-up was Ruaidhri Fritz-Hewer whose contribution was: "You can always find your rainbow in Lairg."
Local people have applauded the group for improving a stop which was beginning to look sadly "neglected".
The new look bus stop was officially opened last Friday and the event was also attended by members of Lairg and District Community Initiative (LDCI) and friends of Lairg Primary School.
The group went back to the school afterwards to view an exhibition of the pupils' original artworks.